Make a Payment
CLICK HERE for a quick, easy way to make a payment to your Coconino Federal CU loans from any external account. You can pay from your smart phone, tablet, laptop, or home computer. Or text 'Payment' to 928-913-8100 for a text with a payment link. Note- this payment portal is only to make payment from an external account.
To make a payment on your Coconino Federal CU VISA™ Credit Card please Click Here to be directed to EZCardInfo.com
4 Easy steps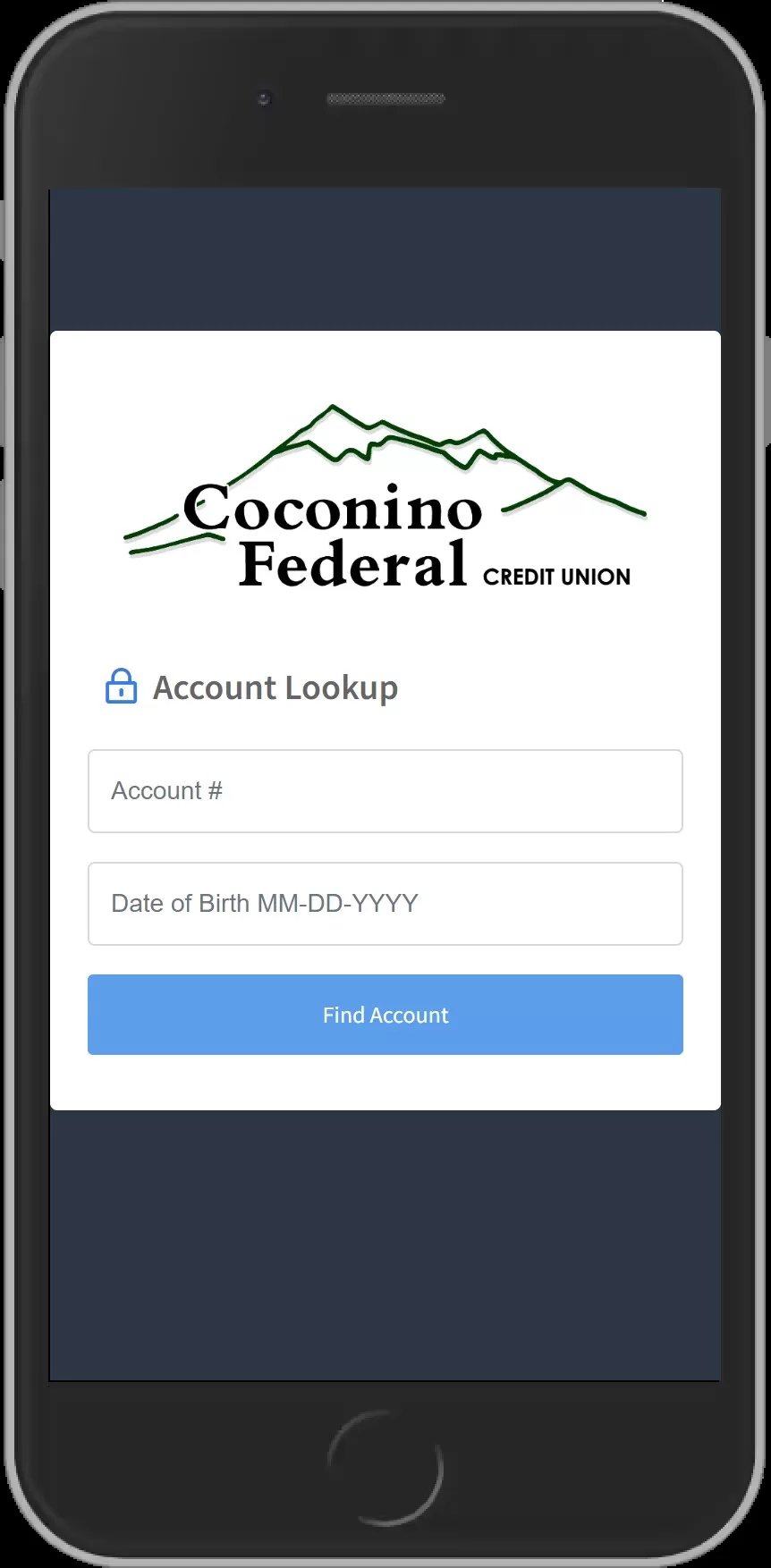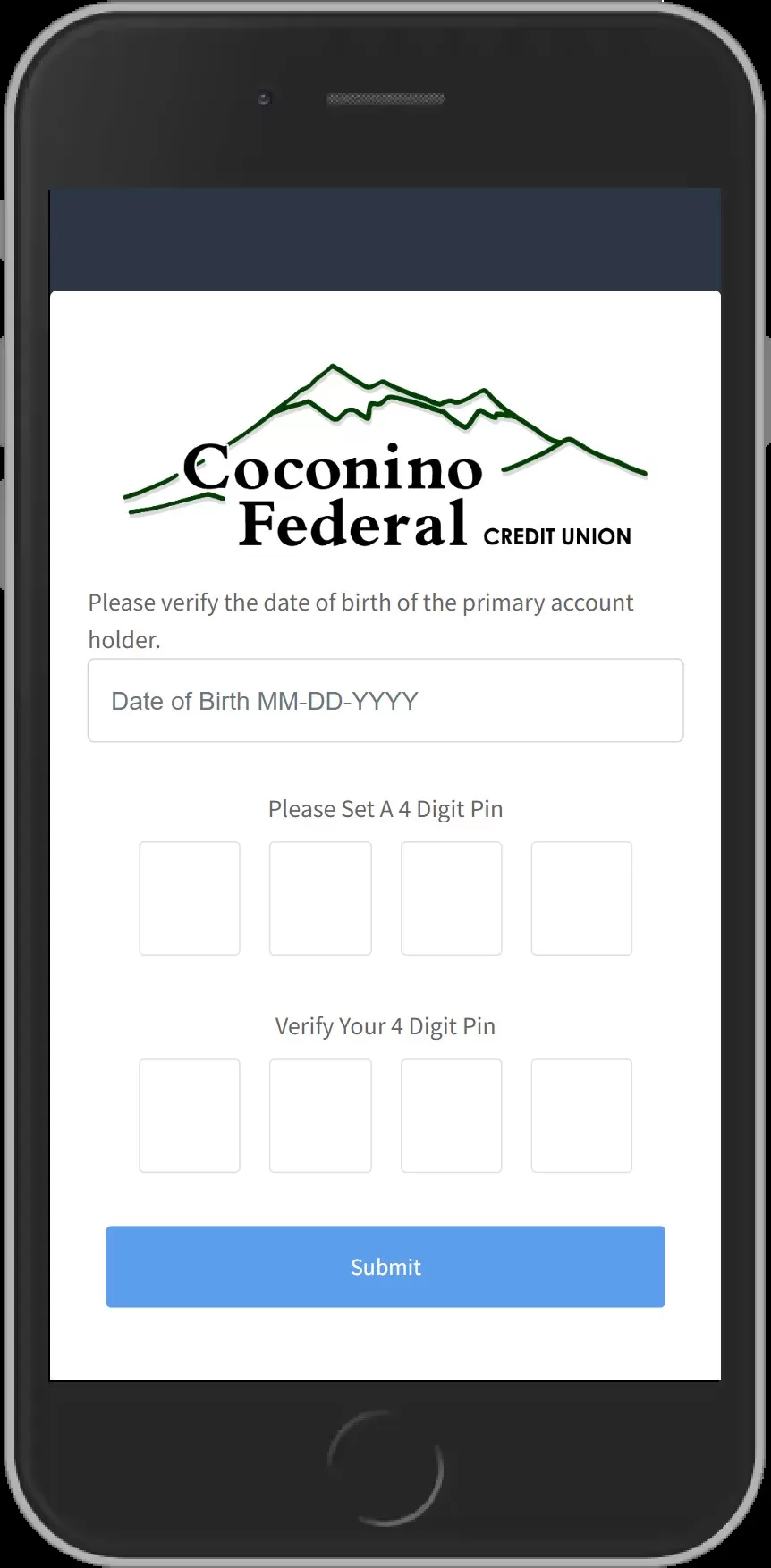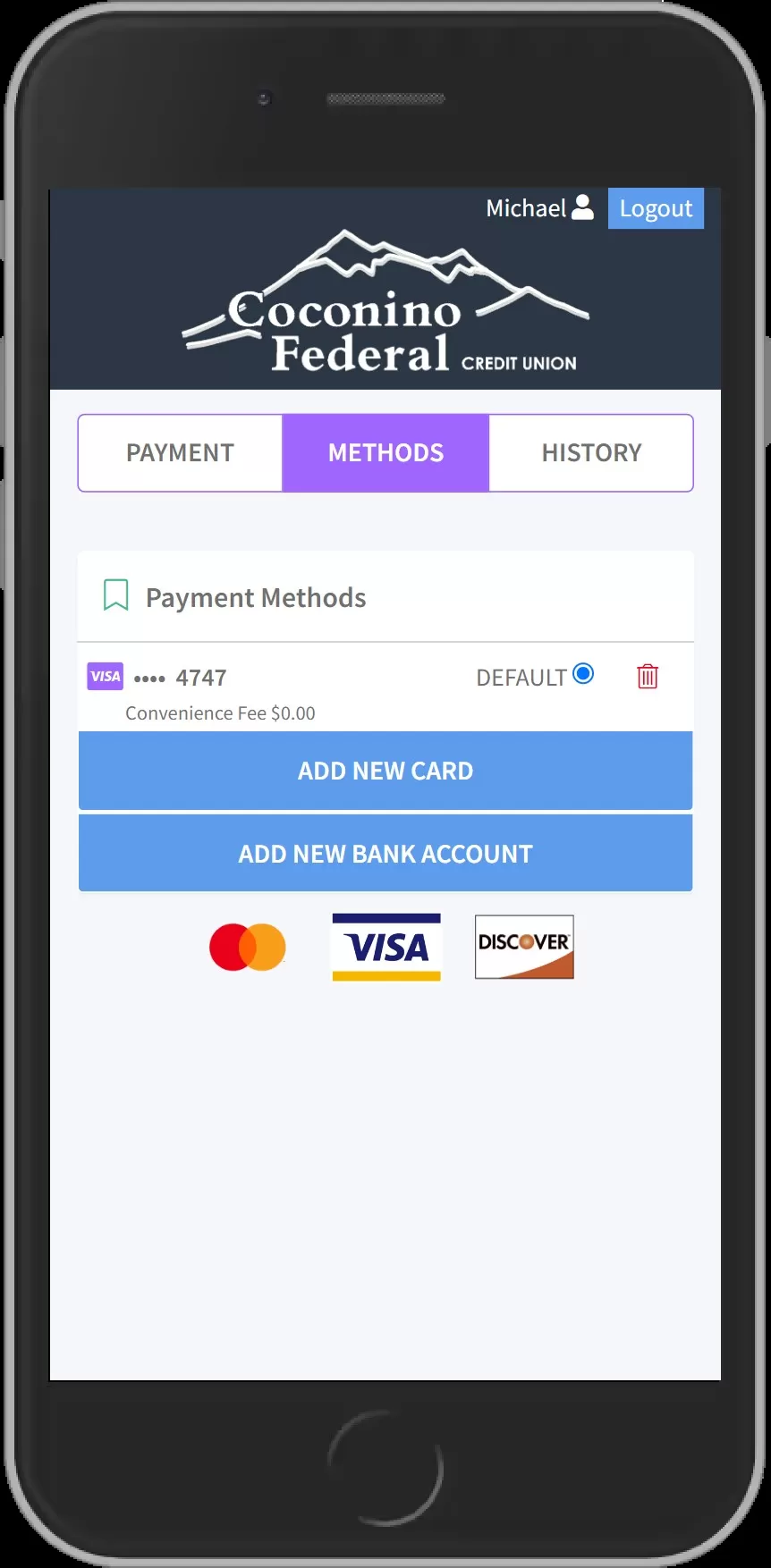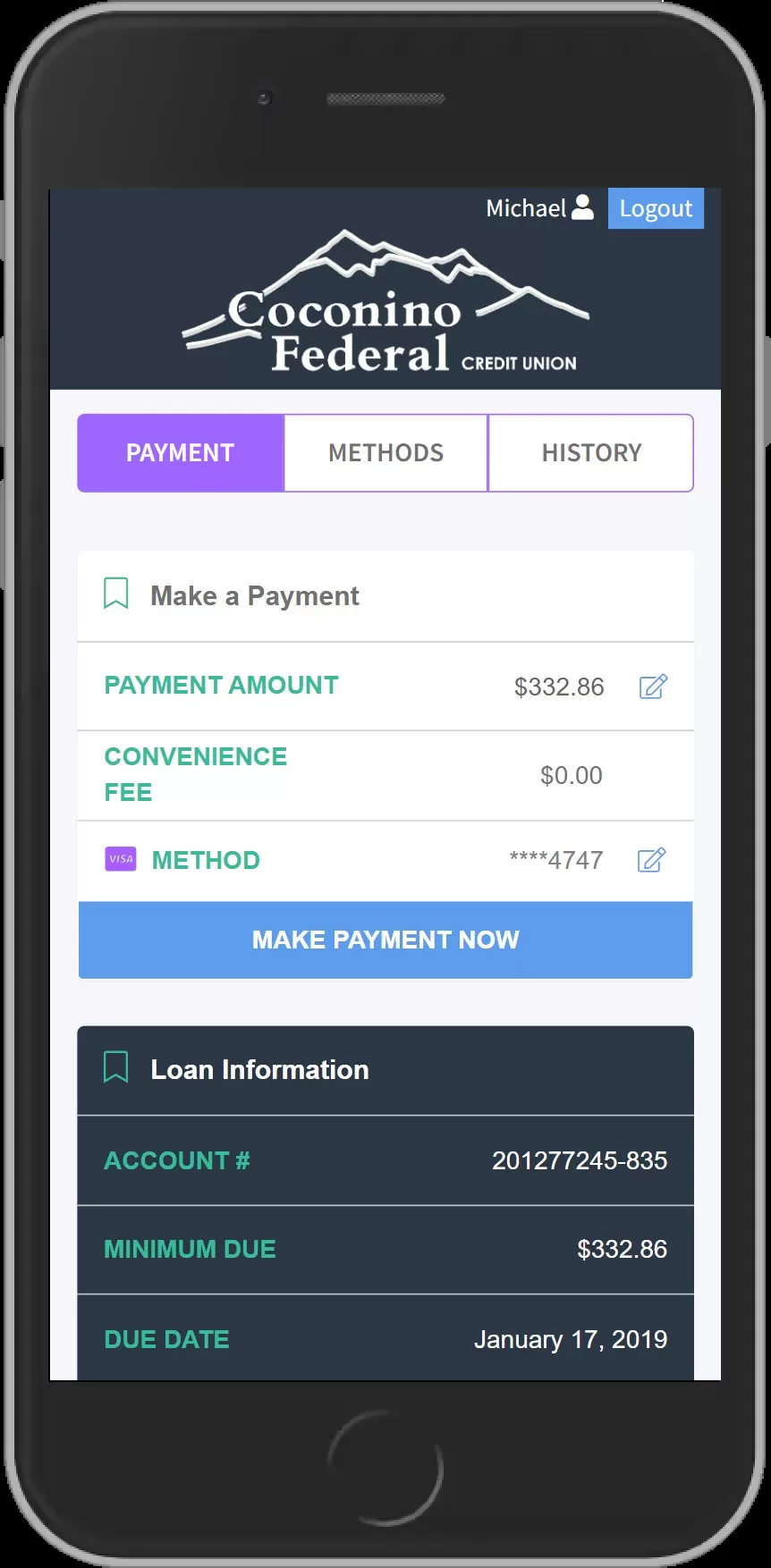 How it works
The link will take you to a portal where you will be asked to verify your account using your account number and primary member's date of birth.
First time setup steps:
4-Digit PIN: Once you have entered your account number and the primary member's date of birth, it will prompt you to create a 4-digit PIN. Store this information in a secure location as you will need this PIN to make future payments
Preferred Method of Payment: To make a payment you will have to add your preferred form of payment in the secure portal. Select Add New Debit Card or Add New Bank Account. If done correctly, there will be a message stating 'Payment Method Success' and you will be redirected to the payment portal.
Once your account is set up you are ready to make a payment, if you have multiple loans use the drop down at the top to select the loan you would like to pay, the payment amount shown maybe different from the monthly payment amount if you have previously paid extra on the loan. If you would like to pay more or less than the payment amount shown click the edit button next to the amount.
If the information is correct click MAKE PAYMENT NOW.
The payment will post to the loan in a few minutes. If you paid with a debit card the funds will be withdrawn from the account right then and if you paid with a bank account the funds will be withdrawn from the account in 2-3 days.
Note- Credit Cards are not accepted as a form of payment only Debit Cards.
fees
There is not a fee for you to make a payment using the payment portal. If you prefer to call Coconino Federal CU to make the payment over the phone using an external account the fee is $10 per payment.
Go to main navigation